Qualifications
Did you know that personal property appraisers are not licensed by the State and anyone can call themselves an appraiser? There are no State requirements for training, continuing education or experience. It is important that you carefully screen the appraiser that will work for you. By selecting Emerald Art Services LLC, you are hiring a professional personal property appraiser who is educated in appraisal methodology as well as experienced in the connoisseurship of art, antiques and other personal property being appraised. This equates to less time on-site, more efficient & accurate research, a quicker completion time and less cost to you! Additionally, I am an accredited member of the ISA, an appraisal association that regularly tests their members and holds them to a strict code of ethics and standards of conduct. Adherence to these standards provides for a defensible report that, if challenged, will "hold up" to the strictest challenge.
Mr. Cris Drugan, ISA
, MIPAV-OS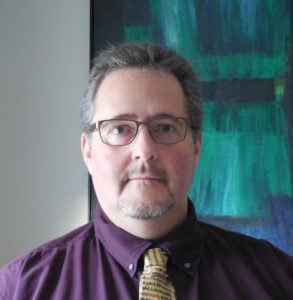 I am the Principal at Emerald Art Services, LLC and a "qualified appraiser" with an ISA – Member designation from the International Society of Appraisers since 1999. In 2013, I was accepted as an Overseas Member of the Institute of Professional Auctioneers and Valuers in Ireland. Previously, I was a General Manager and Art Consultant for a nationwide art restoration company with 8 offices across the country.  I have also been a Deputy Sheriff for 4 years and a property and fine art claims adjuster for over 19 years with national insurance carriers.  I hold a Bachelor of Science degree in Criminal Justice from Kent State University and I am pursuing a Certified Specialist of Wine certification through the Society of Wine Educators.
In addition, I maintain current training on USPAP and have attended numerous personal property, disaster recovery, restoration, fine art and wine workshops, classes, forums and symposiums through the International Society of Appraisers, American Society of Appraisers, Foundation for Appraisal Education, Appraisal Course Associates, the University of Glasgow, FEMA, The Upper Midwest Conservation Association, The Intermuseum Conservation Association, the Conservation Center for Art and Historic Artifacts, Connecting to Collections Care, Ohio Preservation Council and the Society of Wine Educators to name a few. 
I am currently on the Board of Trustees for the Cuyahoga Valley Art Center and on the Executive Board of the Akron Claims Association. Formally, I served as Board VP of the Artists Archives of the Western Reserve and was the VP of the Cleveland Claims Association and President of the American Wine Society Tri-County Chapter. I am also currently a member of the Ohio Preservation Council, the American Historical Print Collectors Society, the International Mezzotint Society, the International Association of Silver Art Collectors, The Elongated Collectors  and the Akron Claims Association..
Professional designations include International Society of Appraisers, member (ISA) and Overseas Member of Institute of Professional Auctioneers and Valuers (MIPAV-OS).