That Face, That Face, That Fabulous Face
You hear a lot about artists and their muse, but we know one Frenchman who didn't have to go any further than his own backyard to find the inspiration for one of the greatest monuments in America.
No. not Mount Rushmore! (Although those are some fabulous faces). We're talking about the Statue of Liberty.
Before "coming home" to America, the colossal head of Lady Liberty was on display at the Paris Exposition of 1878. After all, she was created by a Frenchman and inspired by French women. Frederic Auguste Bartholdi, the French sculpture who created the Lady of the Harbor, modeled his creation on the two women in his life – his wife and mother!
Mrs. Bartholdi was "the body" – she probable posed wrapped in a bed sheet, holding her hairbrush high in the air. But it was Mama Bartholdi – Charlotte – who put a face on Liberty. 
Talk about having a "big head"! Lady Liberty's cranium space can accommodate up to 40 visitors at a time! And if he were still alive, Bartholdi would probably have a "big head" too, thanks to the value placed on the famous sculptor's autograph. His signature on a letter discussing his mother and the statue of liberty is sold for more than $3.000. Let freedom…and the cash register…ring!
Don't miss your hidden treasures. Contact me today to evaluate your collectibles. 
Cris Drugan ISA-AM, MIPAV-OS, Principal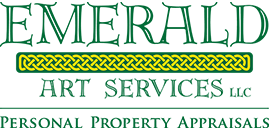 This story is an excerpt, courtesy of: Betcha Didn't Know That! 101 Antiques and Collectibles Trivia Tips That Can Make You Rich, Famous, and Hit of the Party, Vol. One, by Leon Castner and Brian Kathens – www.BetchaBook.com